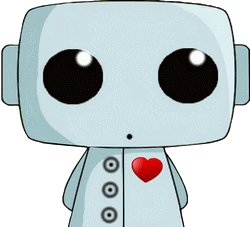 About Me:
​
My name is Lisastarchild. Yes it is my real first name, all one word no spaces (no my mother wasn't a hippy) lol! I am a Cleveland, Ohio native and the creator of Sleepy Robot 13. I self produce small hand sculpted polymer clay robots bursting with personality!

I started sculpting when I was 8 years old. I took a break when I was 18 so I could face the real world and took on 2 full time jobs. It wasn't until I was 23 that I picked it back up. My life revolves around the arts. Music, film, sculpture, canvas. I love it all.

I am an avid toy collector and find inspiration in today's vinyl and resin art toy movement.
Sleepy Robot 13 is a handmade business I started in late 2009 via Etsy . At the time I had just lost my job and my mother. I was going through a deep depression. I started the company as a way to make a little money to keep my rent and bills paid while I looked for a new job. Thanks to the success of Sleepy Robot 13 in a little over 6 months I was able to stop my job search, overcome my depression and focus on crafting full time.
What started out as one figure, has become an entire DIY brand, covering toys, clothing, stickers, jewelry and more. Every aspect of Sleepy Robot 13 is DIY. From business cards to packaging. ​
​​
Currently I self produce 200+ figures a month by hand. My motto is "DIY done big!"
​
My goal with Sleepy Robot 13 is to spread the idea that clay figures can be just as detailed and collectible as vinyl and resin art toys. Clay figures are sculpted, painted and glazed by hand and are often one of a kind, making them the ultimate collectors item. Many sites now have sections for resin and even paper toys, why not clay?
​
Many more odd yet amusing designs can be expected in the future, as I have no plans of slowing down.​


"I just want to make art that makes people smile, laugh and shake their heads,not necessarily in that order..."